We offer you a professional introduction and support on the ice.
And after a short time you will be able to celebrate a sense of achievement in a first game.
Our events are suitable for groups of 6 or more people (we recommend an individual coaching session for smaller groups). We can look after a maximum of 60 people on the ice at the same time on our 3 fairways, and the group size does not increase. There is also the possibility of making a special offer for larger groups and combining it with other sports on the Dolder for larger groups or schools. It is also possible to go on the ice in groups.
Procedure:
You arrive around 15 minutes before the curling fun in the curling hall on the Dolder artificial ice rink.
After a brief greeting and introduction to your instructors, we will introduce you to curling theory.
In the first half an hour we will show you how to play curling and teach you the most important technical skills.
Then you are ready to play your first curling match!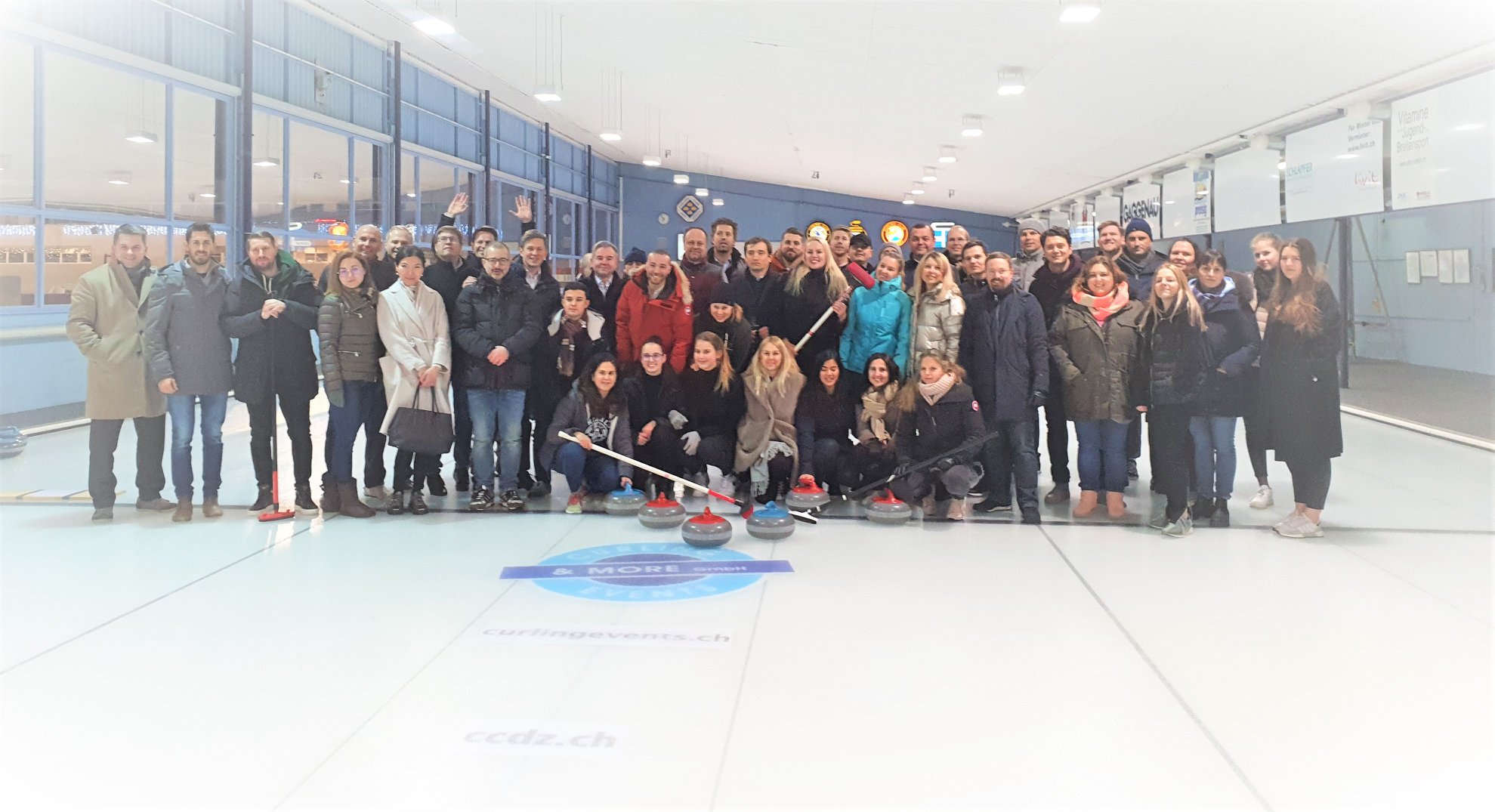 Requirements: 
A simple principle applies to the curling fun: It should be fun for you - but also for everyone else after you! 
Please bring clean sports shoes, as dirt is something we cannot use on curling ice.
(If you cannot bring suitable shoes with you, we provide sports shoes in all common sizes.)
Please bring comfortable and warming sportswear with you so that you can move freely on the ice.
Safety instructions:
We never lift the stones, we always push them back and forth on the ice.
We never go backwards so that we will never stumble backwards over stones.
We make sure that we never push stones into the legs of our fellow players from behind.
If you feel unsafe on ice, please take one of the protective helmets that are available in the hall.
We follow the instructions of the instructors because we don't want any accidents on the ice.
Please note that we as the organizer have to decline any liability for accidents.